Weddings are a beautiful and special occasion, but they can also be expensive. However, with a little creativity and a willingness to put in some effort, there are many DIY ideas you can incorporate into your wedding to help save money and add a personal touch. In this blog post, we'll explore some of the best DIY ideas for your wedding.
One of the easiest DIY projects for your wedding is to make your own invitations. With the help of online templates and tools, you can design and print your invitations at home. This can save you a lot of money, and it also allows you to customize the design to suit your personal style.
Instead of buying expensive wedding favors, consider making your own personalized gifts for your guests. You could make homemade cookies, jams, or other treats, or create small gifts like candles or succulent plants. Not only are these DIY favors cost-effective, but they also show your guests that you put extra effort into creating something special just for them.
Centerpieces can be a significant expense for a wedding, but you can save money by making your own. You could create floral arrangements using seasonal flowers, or use non-floral elements like candles or lanterns. For a more rustic or natural look, you could create centerpieces using branches or driftwood. These DIY centerpieces can add a personal touch to your wedding and help create a warm and inviting atmosphere.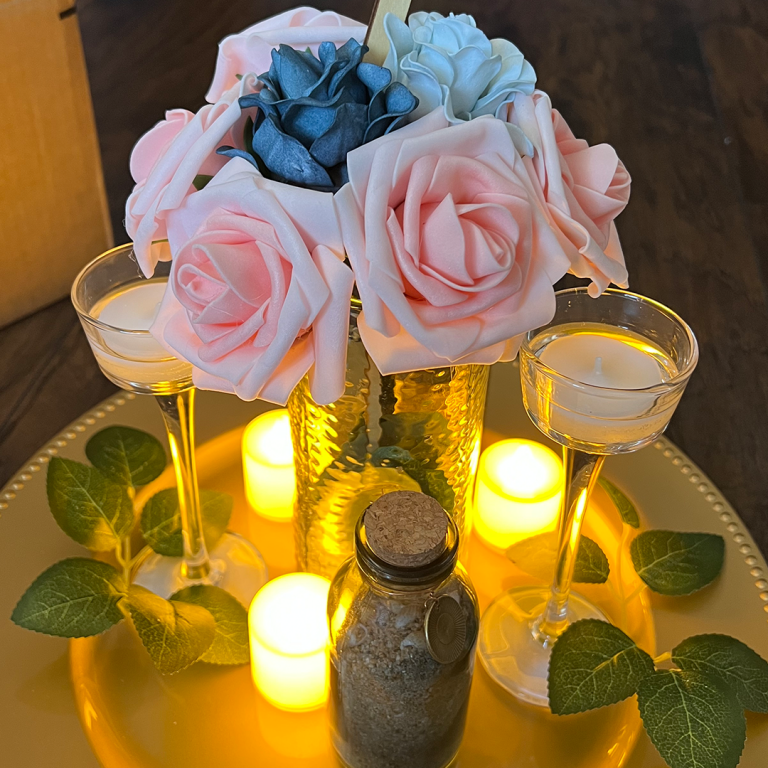 Having a photo booth at your wedding is a fun way to engage your guests and create memories that will last a lifetime. You could create a DIY photo booth using a backdrop and props, or create a simple photo station using a polaroid camera and a guestbook for your guests to sign. You could even create your own Instagram hashtag so that guests can share their photos on social media.
Decorations can be another expensive part of a wedding, but with a little creativity, you can create your own unique and beautiful decorations. You could create paper flower garlands, or use string lights to create a romantic atmosphere. You could also use old wine bottles or mason jars to create vases for your flowers or candles.
DIY ideas for your wedding are a great way to save money and add a personal touch to your special day. From homemade invitations to personalized favors, there are many ways to create a beautiful and memorable wedding without breaking the bank. With a little creativity and some effort, you can create a wedding that is uniquely you.